PRINCE DE GALLES GOES LEBANESE
BETWEEN PARIS AND BEIRUT : AT THE PRINCE DE GALLES, AN EXCLUSIVE FUSION OF FRENCH AND LEBANESE CUISINE TO BE ENJOYED ALL SUMMER ON THE SHADED PATIO.
Stéphanie Le Quellec, the starred chef at the Prince de Galles, and the famous Lebanese chef Hussein Hadid offer us a colourful collaboration.

Sharing and friendliness reign on the Les Heures bar's mythical Patio. An outdoor break to enjoy a fatoush of seasonal vegetables, roast rack of lamb with zaatar, or just an orange blossom cocktail…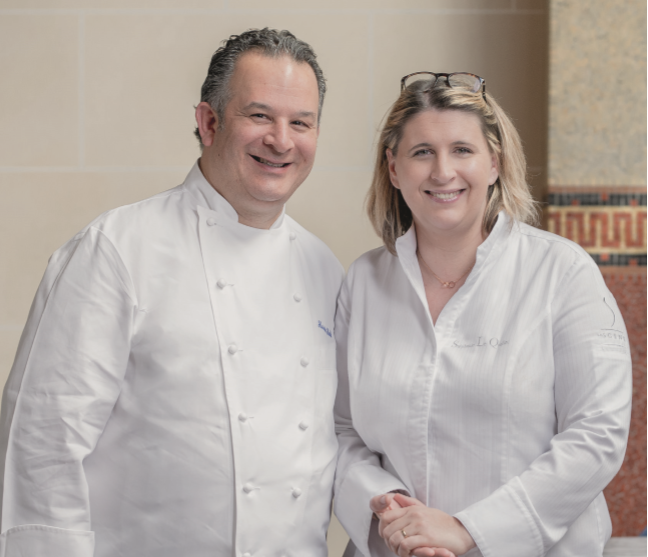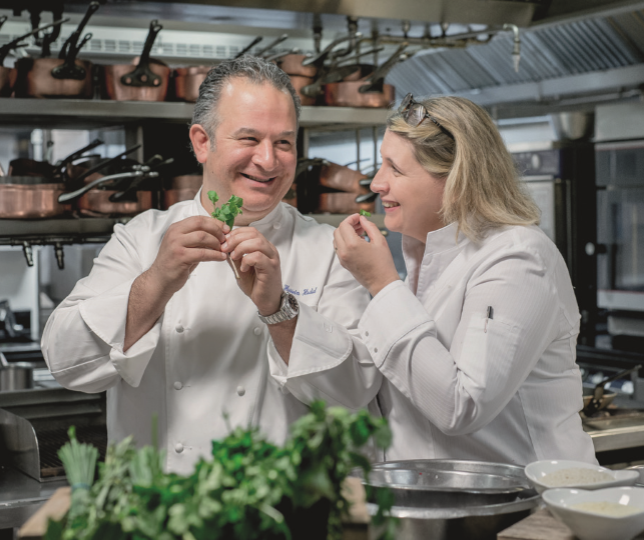 French-Lebanese menu
Lebanese-inspired cocktails
French-Lebanese Tapas
French-Lebanese menu
From 12:00 pm to 02:30 pm and from 06:00 pm to 10:00 pm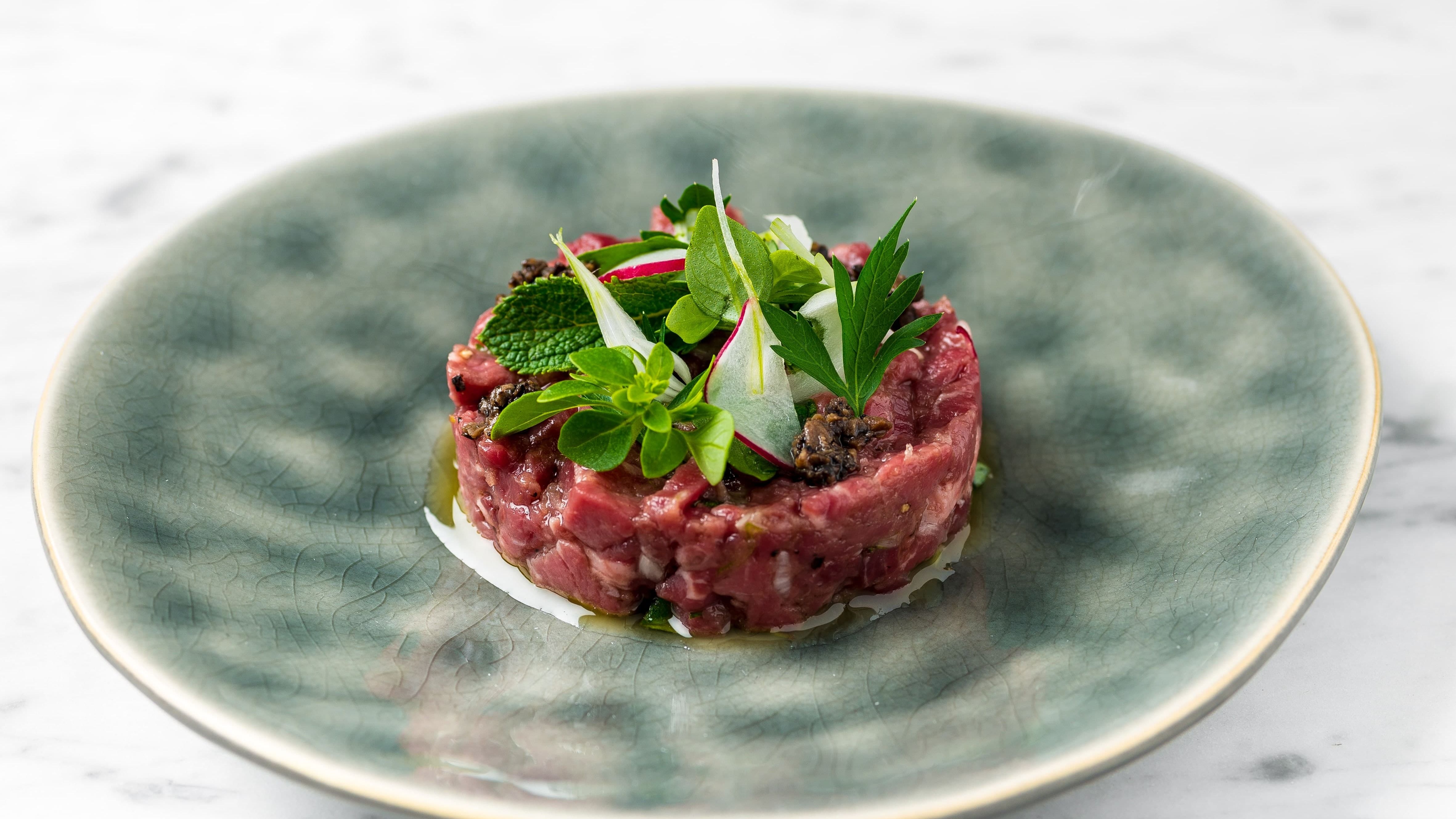 To start...
Marinated « Nayeh » gilt-head bream with pomegranate, tahine sauce - 24€
« Angus » beef tartar, « Beyrouth style », truffle marinade - 28€
Spiced tomatoes tart, goat cheese flakes - 22€
Between Paris and Beyrouth, houmous, labneh, moutabal - 19€
Seasonal vegetables « Fatouch », orange confit flavour - 22€
Eggplant gaspacho, roasted haloumi, minth and coriander sorbet - 20€
To continue…
Roack of lamb roasted with zaatar, grilled eggplant - 44€
Doca style farm chicken taouk - 38€
Cod fish, creamy risotto sayadieh - 36€
Roasted prawns with raz-el-hanout, chickpeas fatteb - 42€
Roasted bar filet, fresh herbs tabouleh - 40€
Side dishes…
Baby salad leaves, truffle vinegar - 9€
Seasonal vegetables fricassee - 9€
Roasted grenaille potatoes - 9€
Basmati rice cooked with spicies - 9€
Cucumber salad with yogurt - 9€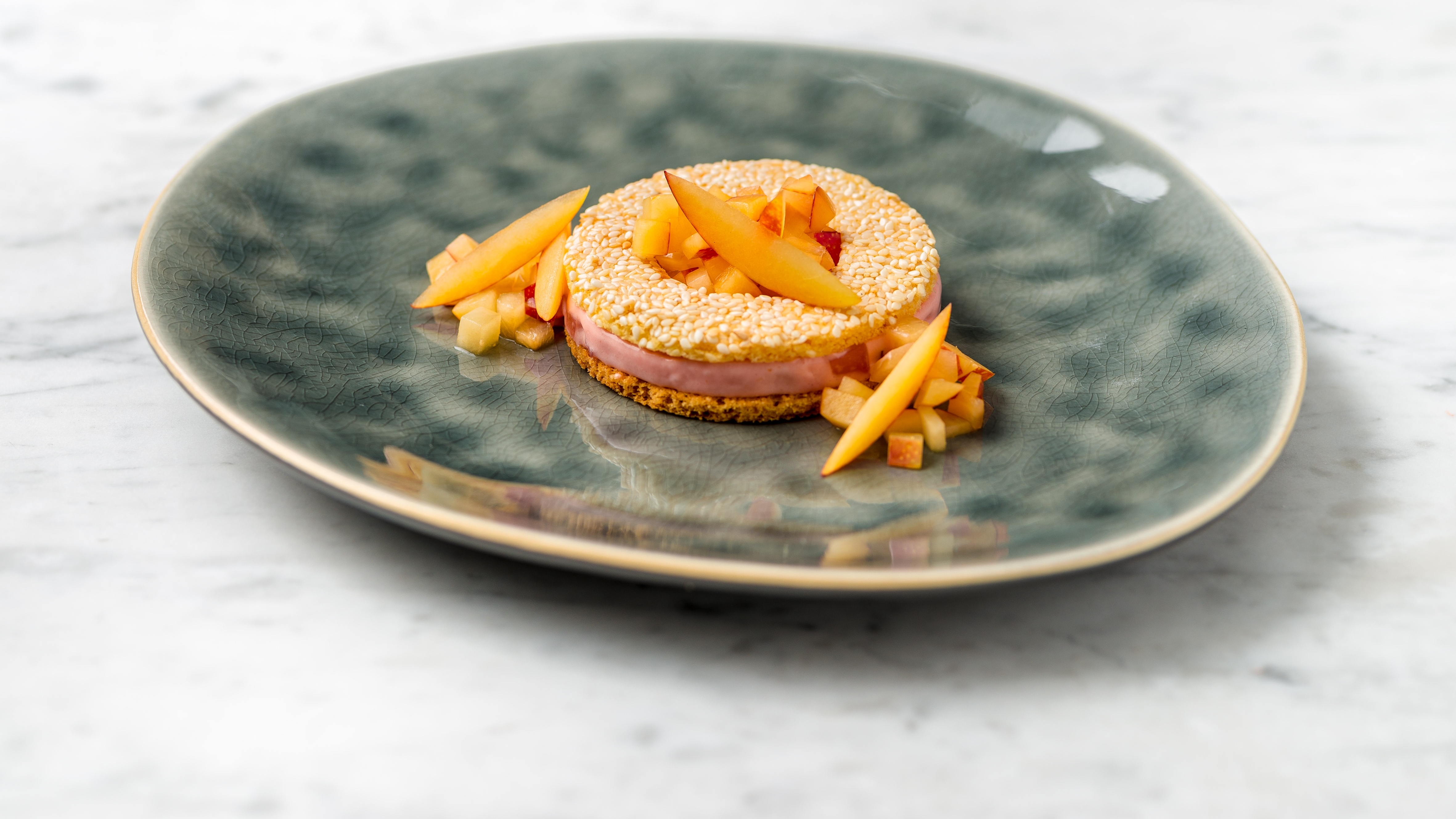 The Lebanese spirits by Nicolas Paciello…
Fresh citruses, crispy tile, milk cream (Ashta) - 18€
Anised rhum baba (Arak), whipped cream and fresh raspberries - 18€
Slowly confit white peach, Loukoum style rose sorbet, shortbread with white sesame - 18€
Libanese cotton candy, crispy pistacchio, orange blossom cream - 18€
Melon and watermelon, fresh minth syrup - 18€
Lebanese-inspired cocktails
Lebanese-inspired cocktails made especially by Florian Thireau, will be available in addition to the usual offer of Bar Les Heures.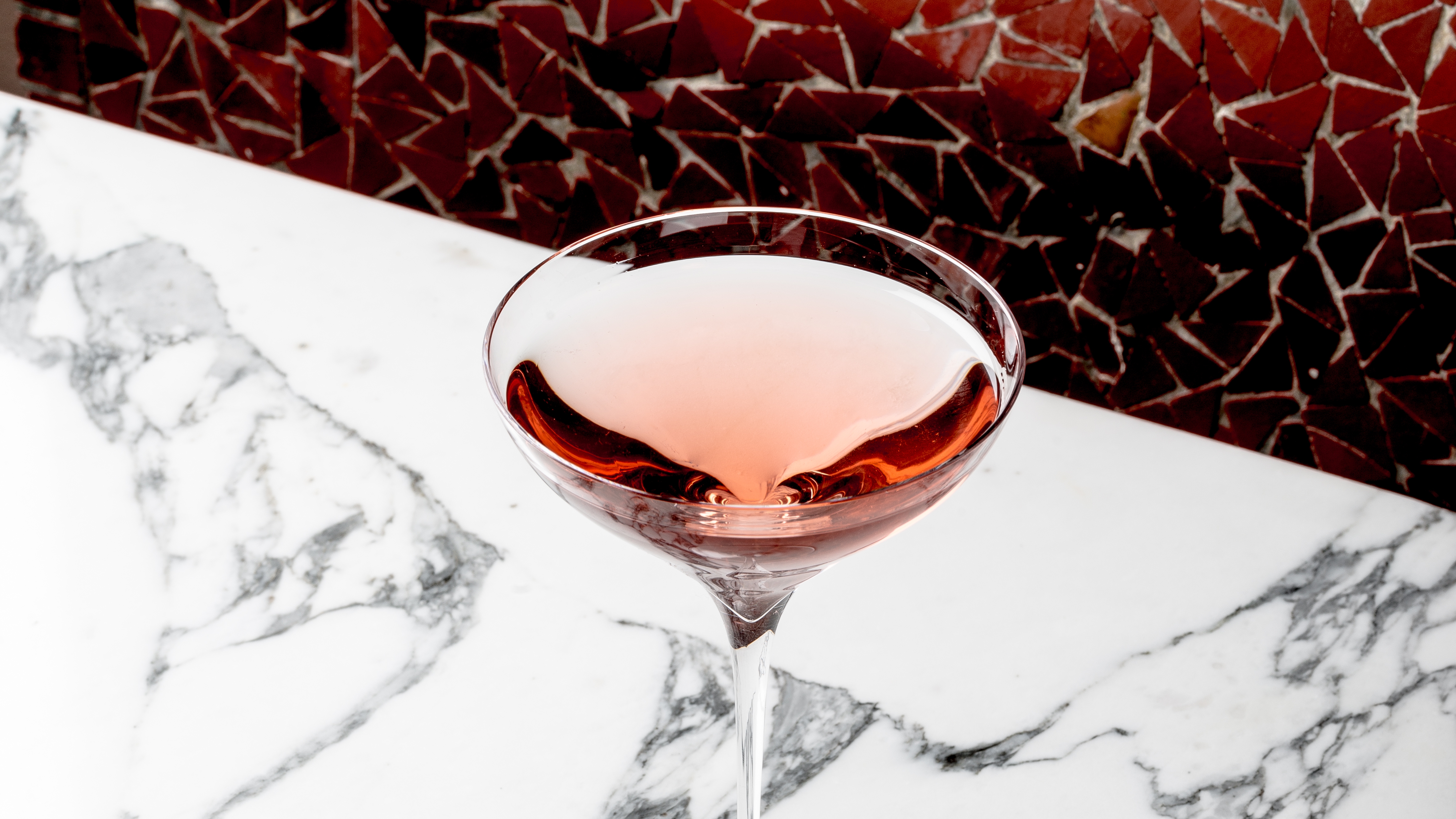 Lebanese Inspiration
* Home made Product
Mina - €25
Rose Gin *, Aloe Vera Cordial *, Timur Peppercorns Tincture *
Noir Velours - €25
Vodka, Coffee Liqueur, Cold Brew Coffee *, Black Cardamom *
Levantine - €25
Orange Flower Liqueur *, Lemon Juice, Egg White, Green Chartreuse
French-Lebanese Tapas
From 06:00 pm to 11:00 pm
Selection of Tapas
Baby Burger - x4 24€ / x6 30€
Spicy falafel, tahiné sauce - 18€
Rock shrimps, spicy mayonnaise - 20€
Trio selection of mezzeh (Labne, Houmous, Moutabal) - 22€
Nayeh bream, Pomegranate - 20€
Beef tartar, truffled marinade - 24€