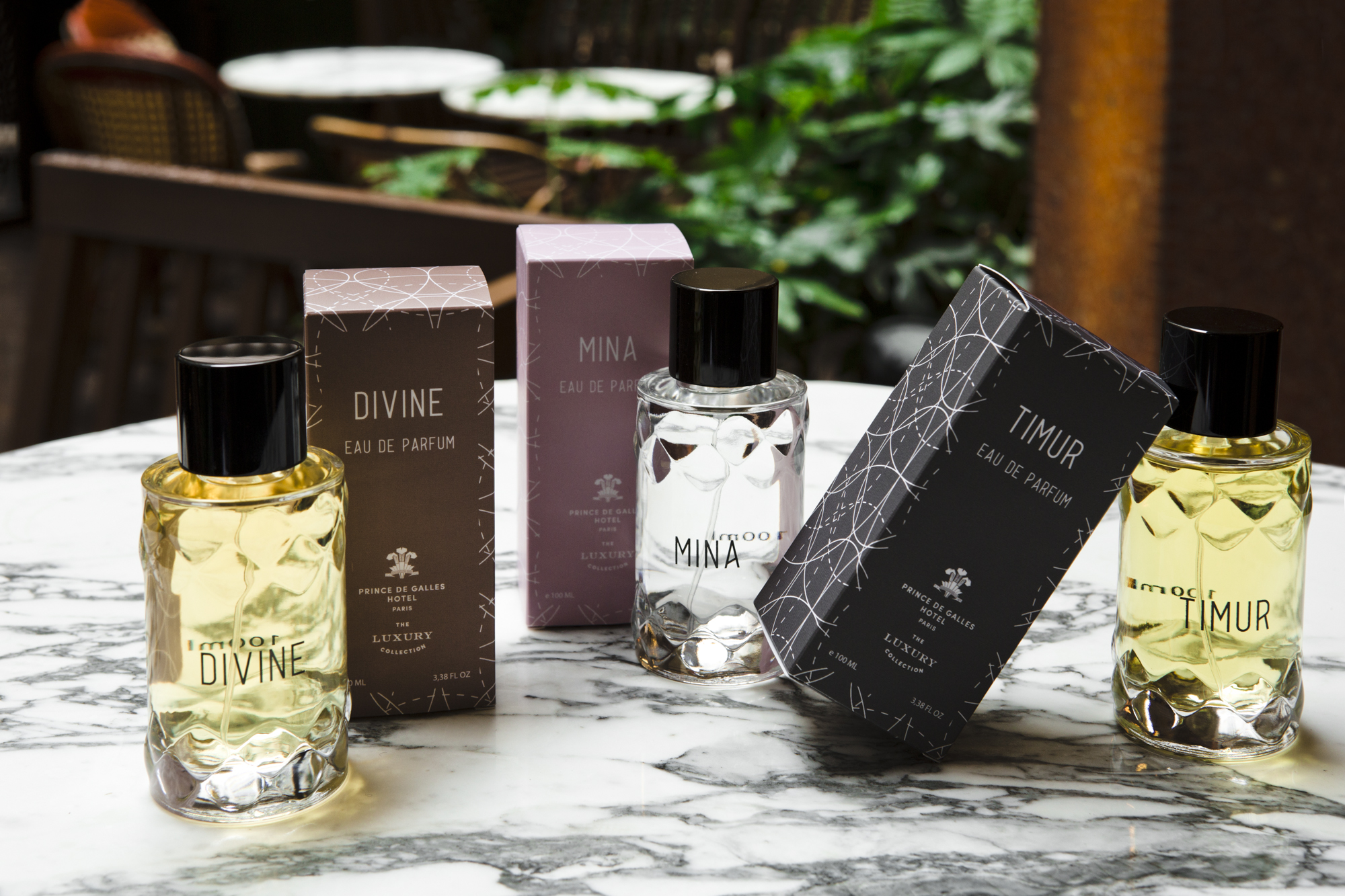 COCKTAILS & PERFUMES
Find out about the nine cocktails invented by Chef and Barman, Florian Thireau which inspired the creation of nine natural perfumes by Master Parfumer, Jean-Charles Sommerard.
The 'Prince de Galles' & The Sevessence Perfume House are delighted to be able to offer you an exquisite sensory experience which combines scent and taste.
These utterly unique, fragrant creations for both men and women are designed to awaken the desire to enjoy a cocktail as well as to wear the perfumes. All of the fragrances are presented in a sumptuous, ornate, faceted bottle whose clean lines reflect the Art Deco surroundings which are so much a feature of the 'Prince de Galles'.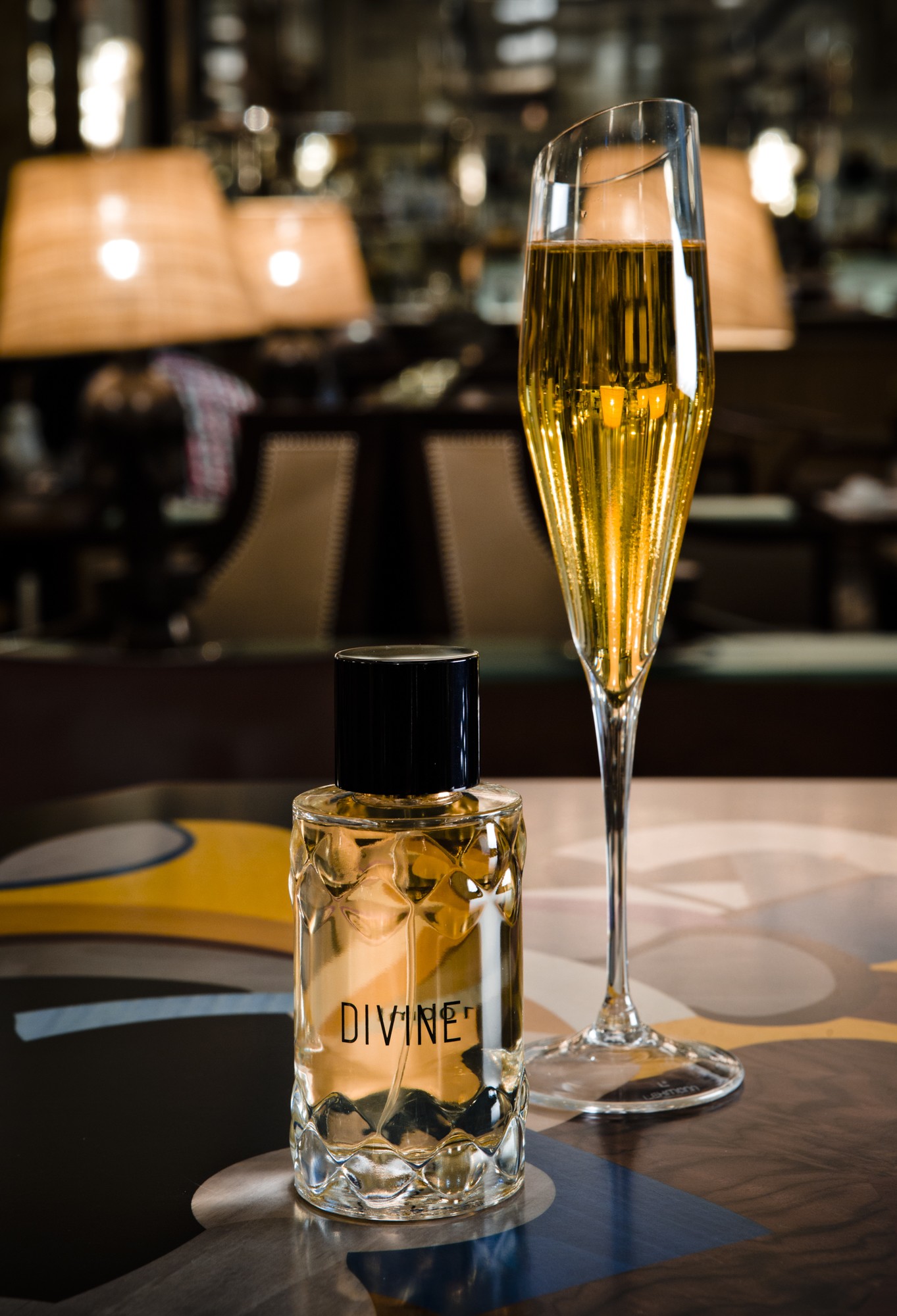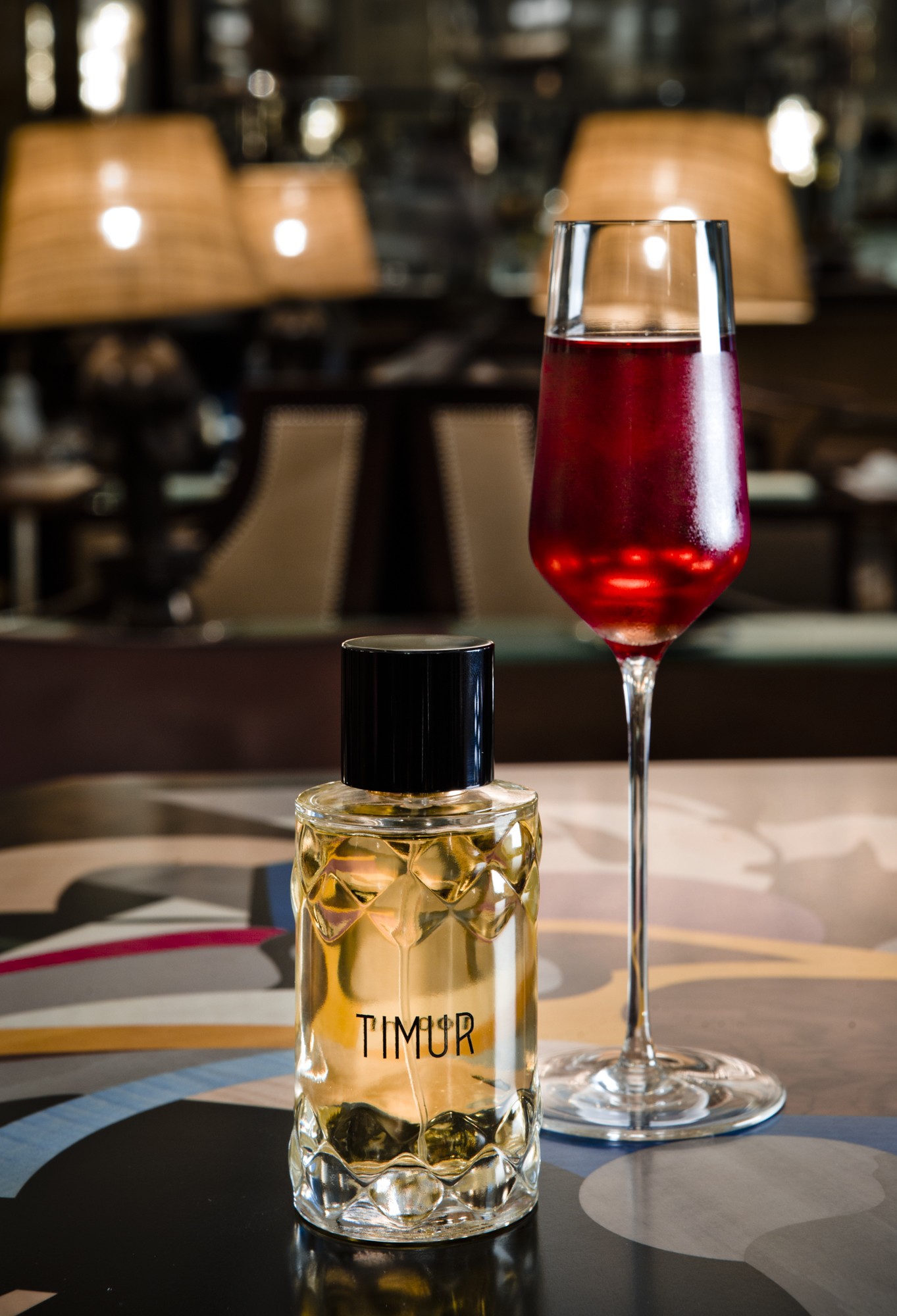 THE ESSENCE OF THE 'PRINCE DE GALLES'
Iota Element worked alongside Florian Thireau for the 'Prince de Galles' to create a piece to showcase the perfumes, which would also make a visual impact itself. After much thought, they opted for a beautifully crafted tray, the design of which would be inspired by one of the hotel's main aesthetic features. The ceiling in the 'Les Heures' bar is decorated with octagonal-shaped frescoes in a unique style which combines abstract art with Art Deco characteristics. The tray, placed on a table directly under one of the frescoes, reflects the geometric style and feel of these works of art.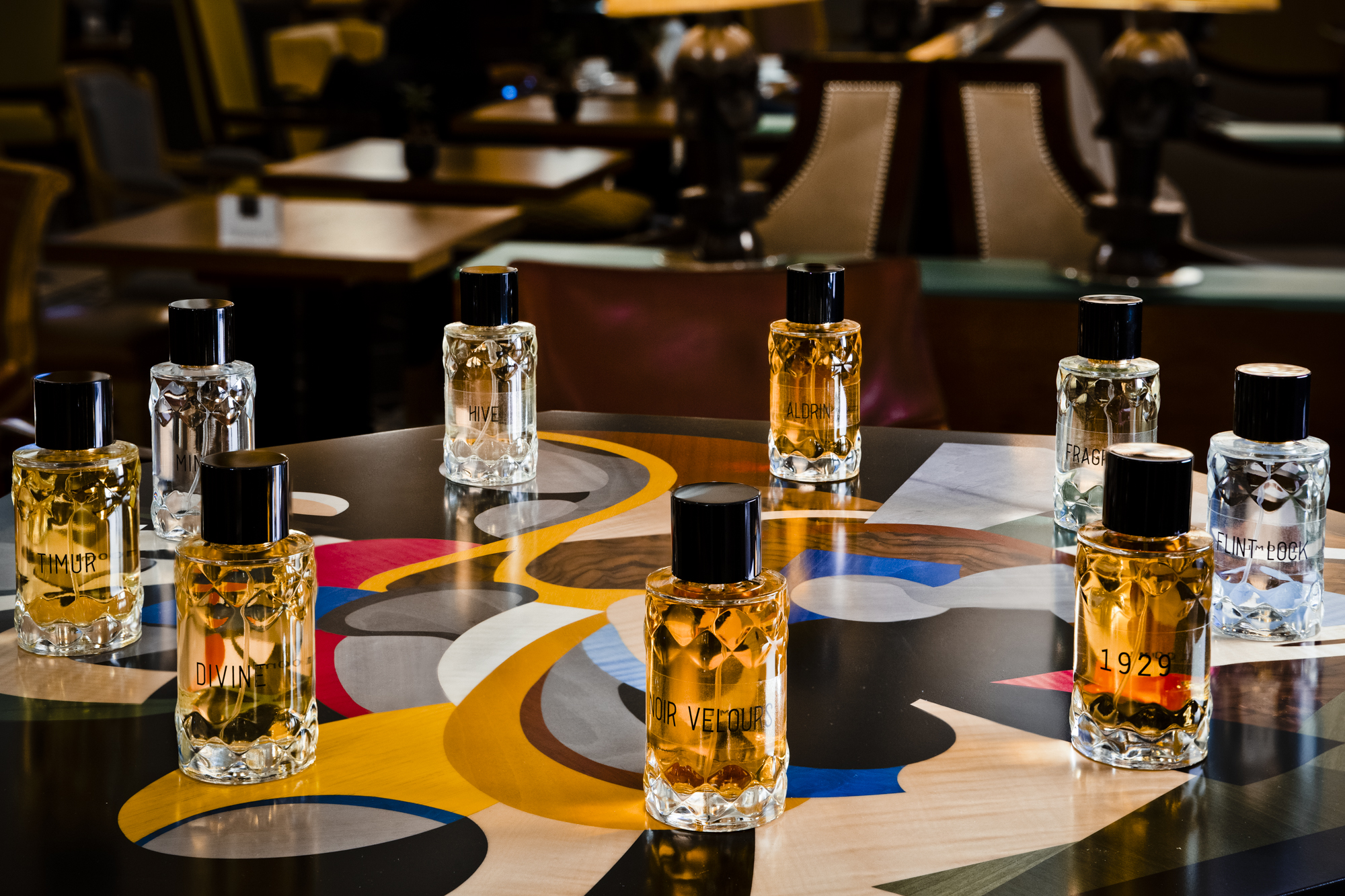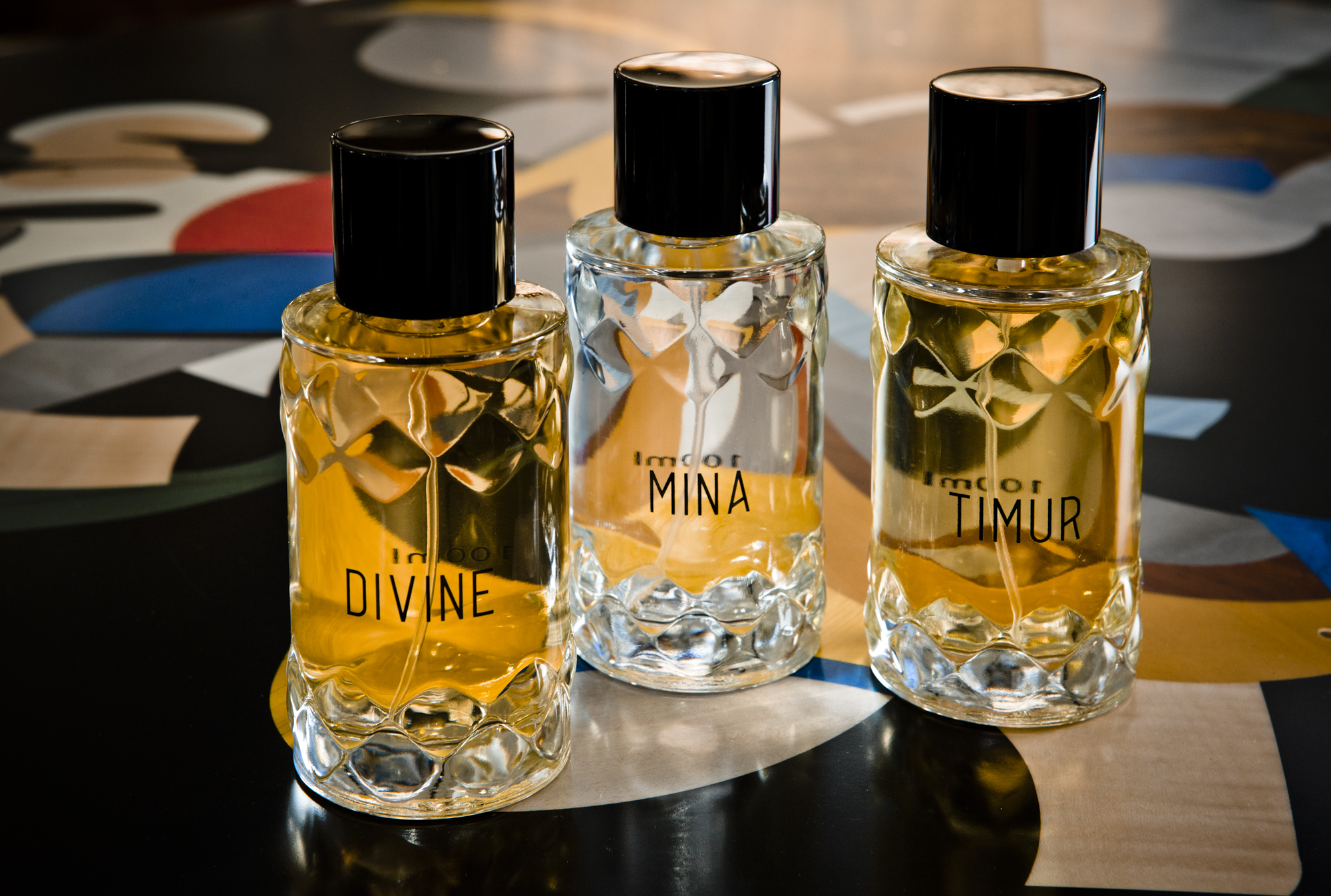 AN ORNAMENTAL TRAY TO SHOWCASE THE NINE PERFUMES
The tray, placed under a fresco at the bar's entrance, now displays the nine bottles in an imaginary dial formation and in order of taste, starting with 'Le Divine' - the perfect cocktail to enjoy at the start of the evening. The ornamental tray is itself a real work of art and draws the attention and curiosity of those passing by.
The three perfumes 'Timur', 'Divine' and 'Mina' created by Master Perfumer, Jean-Charles Sommerard for the 'Prince de Galles' can be purchased from the hotel (€ 95 per bottle).