Tea Time
THE BAR LES HEURES SETS ITS TIME BY BIG BEN
From Monday to Saturday between 3 pm & 6 pm (4pm to 6pm on Sunday). an English afternoon tea created by chef Stéphanie le Quellec and pastry chef Nicolas Paciello is served at the Les Heures Bar.
Beautiful and quintessentially English Wedgwood china will whet your appetite. It is floral and wonderfully whimsical, and complements the crystal chandeliers and Art Deco marble that adorn the Les Heures bar perfectly.
A few hours of pure pleasure, where time stands still over a cup of tea and some sophisticated sweet treats.

Prices: €52 per person, €95 for 2 people, €62 with a glass of champagne or a tea time signature cocktail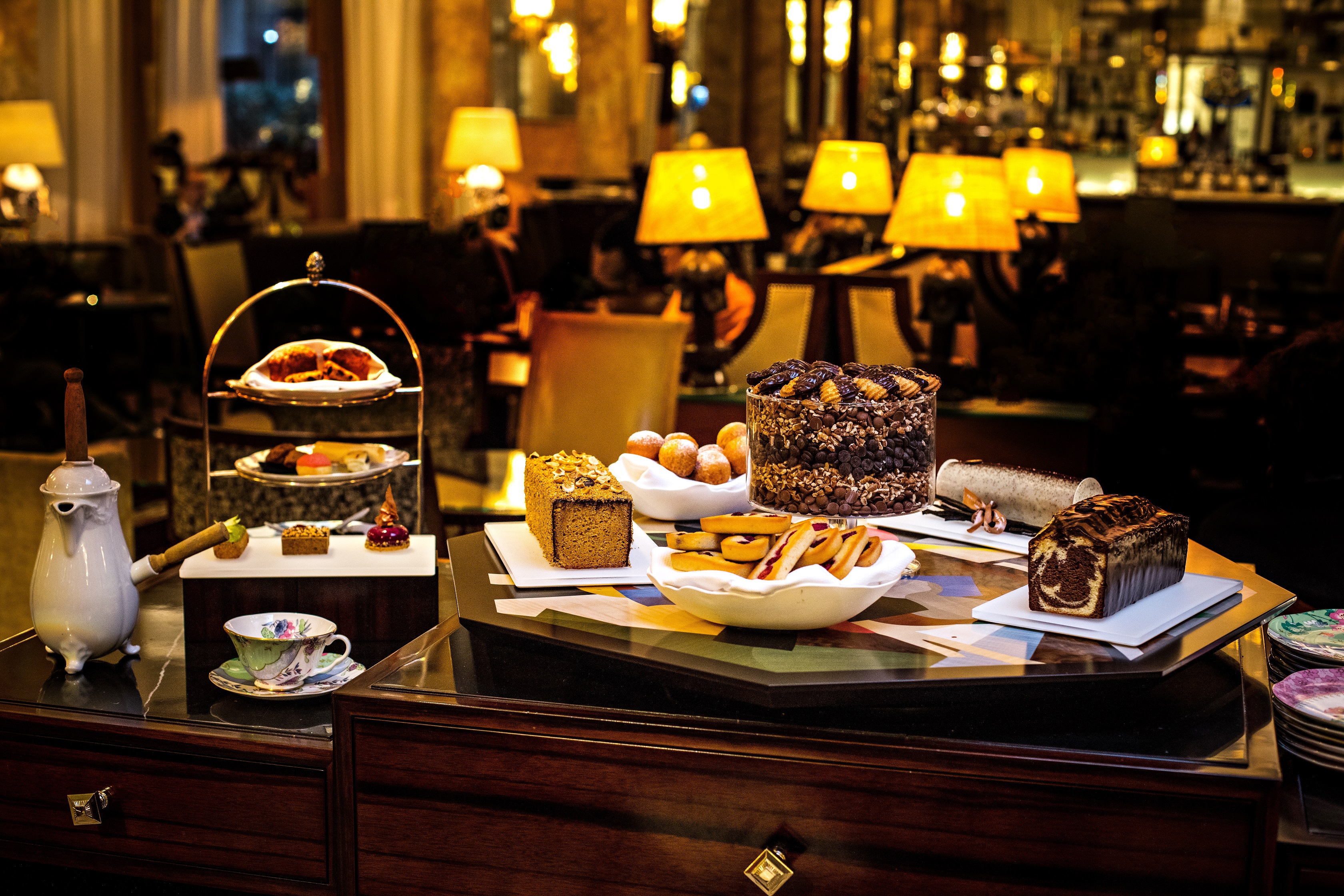 To start: the traditional afternoon tea, in which the classic scones and sandwiches are presented on a tiered silver stand. The scones are as they should be, served warm with jam, orange marmalade and the inimitable Devonshire clotted cream. There are two types on offer: plain, or flavoured with pistachio and Earl Grey tea.
Next it is time to sample some of Nicolas Piacello's refined creations, presented on a chocolate base which holds three signature cakes.
The offering changes throughout the year. A balanced and elegant selection, which perfectly summarise the pastry chef's skill and expertise.
Finally, the last part of the afternoon tea is an homage to French traditions.
Brought to you on a generously laden trolley full of delicacies, this part is inspired by our favourite childhood memories, and evolve following the seasons.
TEA-TIME AND COCKTAIL - 62
AFTERNOON DELIGHT - Beefeater, Fresh Lemon juice, Mistra Liquor, Soda water
LEMON SHERBET - Lemon homemade Sherbet, Soda water, Fresh Lemon juice